The lack of you makes me turn in my sleep
Proclaiming abilities I did not know was in me
What I have paid, and offered you in blood
Never returning. Never surrendering to you.
Never give in to the torment of salvation
My gaze seems to vanish as you lay your touch upon me (NO!)
You had your chance, you spent it well and still I hunger for more
I hate and love the part of me who believes
The revelations have caught up with me
All I live for is the hope of forgiveness
For all I've abandoned in favouring you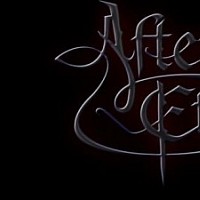 NO! Never again will I lay all my trust in your lies.
My distress needs a conqueror of true lies
I can't fight it and I know I won't.
Deep in the heart of my soul shines the light
That will keep me from leaving this place
The thought of departure is gaining value
Appealing to all of my senses as they fall
The needle's at gunpoint, saved from oblivion,
How I endured it, I'll never know
I hate and love the part of me who believes
The revelations have caught up with me
All I live for is the hope of forgiveness
For all I've abandoned in favouring you