I turn my head
Confusion overwhelming me
I must be dead
Don't understand what has happened to me
I keep on falling
I keep on running
I close my eyes and try to focus
(Everything just fades away)
Memories of my innocence
Lies vaguely in my mind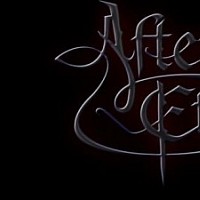 Oblivion surrounds me eternally
I know not where I belong
Someone please come help me
There is no sign of salvation
In this godforsaken place
The path of my destiny shines through your eyes
The light hit my face like a mallet
They try not to comprehend
Suppressing all their feelings
Professional judgement strikes all as one
We live in a world of possibilities
There's no sympathy here for you to find
We cannot understand why someone
Could do such a thing to themselves.
The world is fading before my eyes
(Everything seems blurry and strange)
My life recapitulates before my eyes
Is this the end, was it all in vain
Is this how I die?!
Is this how I die?
Oblivion surrounds me eternally
I know not where I belong
Someone please come help me
There is no sign of salvation
In this godforsaken place
The path of my destiny shines through your eyes