There's only one thing on my mind
What is the future of mankind?
Blow it away
No peace today
Oh no!
Terror and madness, war for play
Don't tell me there's no better way
Blow it apart
Man's god-less heart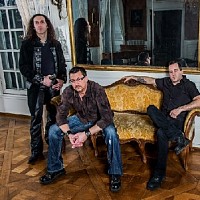 Nightmare life
Nightmare life
Awake but you're dreaming, while forces are scheming
Nightmare life
I had a dream that the voices went away
And all I could hear was the peaceful silence
But then I awake to the sirens wailing
And everything and nothing's changed
Oh my nightmare life...
Nightmare life
Nightmare life
Awake but you're dreaming, while forces are scheming
Nightmare life