Remember that night,
we took our chance.
It made us glad it felt alright,
we were so sad.
We lived in dark dreams,
full of things we couldn't feel.
Don't give up to change your life,
never do things you don't like.
Strange fancy world,
you can't escape.
I tried to stop you but I failed.
I will survive,
life still goes on,
but think of me when you're alone.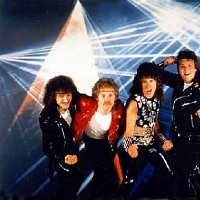 Chorus
I wanna run I wanna hide,
to a place that still is mine.
That's no world where I belong,
you should know, stay away.