Don't look in the past
Start living your life
this is going nowhere.
You can be loved
you can look close
you're not lonely.
You can be lost and
you can be broke
but the truth is just open
the mystery door
with the beautiful roads
the key you had always.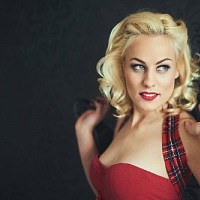 And I, I, I, I, I,
I'll be your Angel
And I, I, I, I
I'll be next to you
You know who you are
just follow your heart
don't listen to these voices
Take a deep breath
the hours you spent climbing
making you stronger
Everything is set in your mind
there is no time, no end
you got another chance
Can you feel this wind?
Love is blowing.
And I, I, I, I, I,
I'll be your Angel
And I, I, I, I, I,
I'll be next to you
And I, I, I, I, I,
I'll be your Angel
And I, I, I, I, I,
I'll be next to you