Look
I just wanna get my mom a crib and I'll be straight,
I just wanna get up off a jet hop on a lake,
Tell me I can't have it bitch; I bet I take,
They don't know where we're from,
But we lived in the brace,
Boys came from nothing,
Made it to something,
The circle is buzzing,
I feel it coming, okay,
Shit used to be so slow I was pissed,
Got respect on my name 'cause I stay focused, (look)
Worked that 9 to 5, had my head low,
Looking for the money; was a no show.
Papa a Crip, walking through a funeral,
Like 'BIG' yeah, in six months I'm BIG ON,
To be honest I won't live long,
But while I'm here I bet they feel me on each song,
While I'm here I bet I rage- rage- rage; so liberated give a damn what you say,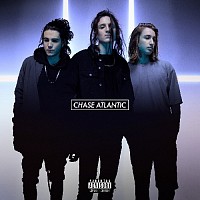 Please stand by,
I love it when my bitches get high,
Please stand by (shit),
I love it when my enemies die (yuh),
Please stand by,
We gon' hit the fucking sky yeah,
Please stand by,
(woah)
I'm about to catch this flight,
Geeked up,
Geeking,
Rolling every goddamn weekend,
I'm doing mathematics with the drugs,
Pop 3 pills in a sequence,
See I'm 'bout to fly out to Houston,
I don't take drugs; I abuse them,
No I do not fuck with you losers,
You turn up the static; It's useless,
If it's up, then it's up.
Play with me I'll get you stuck,
No I do not play with that pussy,
If she fucks with me; I fuck,
I'm rolling now,
I'm rolling now,
They 'bout to see me on stage,
Pulling up to these shows like I'm fucking up 'Rolling Loud',
I won't get tired,
Of fucking and rolling,
Put you on my vibe,
I love when she's talking,
The city go hype,
Drop two in the morning,
Can't fuck with my vibe,
Can't fuck with the homies,
Little mamacita got it goin',
If she fuck with me she like it foreign,
Kawasaki; flip it like a hornet,
If they ain't lit, that shit boring,
You don't fuck with lean, but got a liter?
Drippin', sip it like a margarita;
Fuck with me; You can't die broke,
Fuck with me, I can't die; Oath.