Down to the bone
She bites the nails off
The pearly top
pink or silver?
Josef or Miller?
And the stakes are raised with her absence are,
Maybe non?
loose the frown, and take your ass down (to the breakfast buffet)
Don't know what to say
Guess I am Okay
I choose everyday
And that's why I hate
This breakfast buffet
Too much on my tray
It feels all the same
Can't choose anyway
Man, Goddamn It hate
This breakfast buffet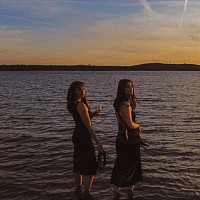 Yeah, I got coffee, got bacon got juice
Just a matter of time and if I use it
If I choose it, then isn't it me?
It can be - a little scary but it's all for free, mhhmm
Check, table 3, oh no they lookin
Really hopin that these fellas are part of my bookin, could they be?
Naah - I Can't take my eyes of ya
Bet ya'll wanna be my lover and your gonna - ha
I've had enough to know
I should go (oh man)
He'd say I told you so
He did though (oh yeah)
My boyfriend on the phone - says I'm bitter
He recognizes my flaws like an insta filter
Build a bear vibes!
Sunny side up and on it (big sun)
Bread making, the cake is coming (kitchen)
Vactating, I'm being honest I promised myself
That I would leave the office (at home)
I don't know
I don't know
If I knew
I would choose
they all know
they all know
We all know
What we got
Got to loose (at the breakfast buffet)
Don't know what to say
Guess I am Okay
I choose everyday
And that's why I hate
This breakfast buffet
Too much on my tray
It feels all the same
Can't choose anyway
Man, Goddamn It hate
This breakfast buffet
Return policy. to-go.
I wanna say yes but then maybe no
Too many options, so we must go slow.
Can't be sure, if they got more, I need to know.
Must empty the plate.
I'd hate to see a good "snack" go to waste.
Tell me you need me but you want more space.
Although I love to hunt, you know I never chase.
No Never ever ever,
ever never no
Heavens no
it's not me
It's you
"Miss what can I get you?"
Black coffee honey
Cake for all my money
Peach and papaya juice
Pancakes with chocolate mousse
Vegan chick-fil-a
A side of chili puré
And honey would you make it quick
I've gotta catch a wave and some dick