Modorenai omoi ni somatte yuku koi o shita,
unmei no hito to…
Anata ga nozonda toki dake ai ni ikeru
darenimo iwazu ni futari dake no basho denara.
Yurusa renu koidakeredo aenai jikan,
kono sorawomiagete
Sō yo nandomonandomo negatta,
anata to hayaku aemasu yō ni.
Kasaneta hitotsu no omoi ga todoku yō ni watashi wa utau no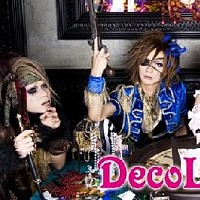 Deaeta koto subarashī kisekidatta.
Ushinaitakunai ichido kiri no koi
Yurusa renu futarinanoni kono
kimochi tomaranai…
Hau hoppy, how happy
It' s pure love!
Hito (anata) to koi o suru koto ga setsunai,
hakanai, kon'nanimo kurushī no?
Man ando fearī' s story…!
Shiawase sugite nanika wasureteta…
Hokanohito ni shira rete wa ikenai no ni…
Mō aenai no?
Dakara nandomonandomo negau yo!
Mōichido futari ga aeru yō ni.
Kasanaru futatsu no omoi
Wa eien ni kienai zutto…
Moshimo umarekawatte mo mata aeru ka na?
Tatoe tōku ni ite mo anata dake o sagasu Kara