You can take me back to the place
where I could watch the sky
and see those signs!
You can show me their lies,
show me the disbelief in their words
Oh, these burning times!
And now I can choose my fate
Within my heart
I will seal whis symbol of eternity!
You can take me back to the time
where I could stand so proud
with my mind open wide
You can wash away all those lies,
the burning rain which blinds my eyes
curses my way!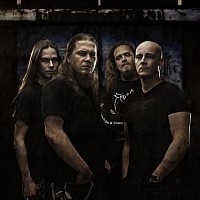 You can take me back to the dimension,
to the state of mind
where I could be myself again!
You can clear my mind,
you can clear my thoughts
You can take me away
all these fears from my soul!
I'll open my heart and
turn my head against the northern wind
I will listen to the call, call of eternity!