The sun is setting on my life,
but before the day is done,
I'll change my future, escape at last.
And battle through the darkness,
banish demons to the past.
I'll take my chances.
My only chances are fading fast.
This is my chance, the risk I will take,
to make for it for freedom and the love I won't forsake.
I still have time, I'll not give in.
While my faith remains alive,
I know I'll find the courage to survive, this time I'll win.
With faith, my only friend, I will see my journey through.
A new beginning to end my pain.
And in these final moments,
whilst my only chance remains,
I'll try for freedom, or die for freedom, to love again.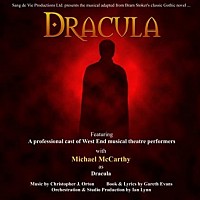 This is my chance to conquer my fear,
to clear away my nightmares to see my dream appear.
This is my quest, I'll take this chance.
Until I know that price is won,
I'll find the strength to do what must be done,
this time...
Once upon my darkest day,
when I have lost my way
and found lonely despair,
nothing seemed to light the gloom
of nights so silent as the tomb.
So hard to bear,
but through it all I knew her love would still be there!
This is my chance, my challenge to face,
to vanquish all my demons, escape their cold embrace.
This is my life, my choice to make.
I swear by all I know is true, I'll take this chance to see my journey through
This is my chance, my only chance.
This is my chance!