You are my soldier
Wearing a sword in your hand
I must tell you a secret
I'm scared what will happen.
My imagination
Told me before, what is going to pass
I know you so long time ago
You must think a minute for me.
I can remember
The time we've forgotten again
We were like brothers
This is an impossible thing.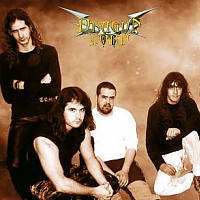 I know you love me
You have so deep in your heart
You got at your side
All of the rest of the pack.
You know so I am
I'll remember you
My soul is going to hell
You know
So I am
I'll remember you
You promised me the moon
I know you will be by my side
Ooh, yeah
We'll be friends forever
Yeah
You are my soldier
Wearing a sword in your hand
I must tell you a secret
I'm scared what will happen
I know you love me
You have so deep in your heart
You got at your side
All of the rest of the pack
You know so I am
I'll remember you
My soul is going to hell
You know
So I am
I'll remember you
You promised me the moon