Have we been pretending we live this street life
Once the tough ones thinking now we're grown
You say the feelings are changing now with every night
Don't know where a lonely rebel goes.
On the other side you found something different
The other side of life you say you've never known.
But either you do or you don't
Girl can't you tell me
Either you will or you won't
Gotta make up your mind
You either go or you stay
There ain't no pretending
We've gotta do together and keep our love alive.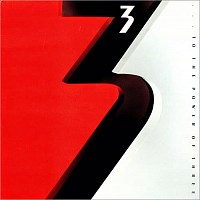 Keep turning back the pages
Pictures of a time that kept us strong
Pieces of a life that we gave meaning
How can you wonder if those days are gone.
On the side you heard the mind rest easy
The other side of life you say you need to know.
Can you just give up what your heart still tells you
The very thing that kept our hopes alive.
But the other side you say that we could make it
The other side of life will keep us both alive.