We parked on that dead end street
You said that I'm in for a treat
Take a deep breath, nice and slow
I should know better but oh...well...
I'm a creature of habit. Habits are hard to break
You say you need some more, but that's all that I can take
We'll keep warm amongst the embers, speak all our thoughts aloud
It seems I can't keep my feet on the ground...
Another night in the clouds
Clouded judgment with heightened senses
in peculiar circumstances
I think it's time for me to go home
I guess I'll take one for the road...cause...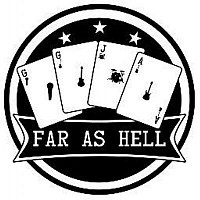 I'm a creature of habit. Habits are hard to break
You say you need some more, but that's all that I can take
We'll keep warm amongst the embers, speak all our thoughts aloud
It seems I can't keep my feet on the ground...
Another night in the clouds
I'm a creature of habit. Habits are hard to break
You say you need some more, but that's all that I can take
We'll keep warm amongst the embers, speak all our thoughts aloud
It seems I can't keep my feet on the ground...
Another night in the clouds
Another night in the clouds
Another night in the clouds
Another night in the clouds
Another night in the clouds