The summer tune is incomplete
Keeps me hardly ?man?
You know, i could be
Loved for the clothing
I would like to set things right
'cause i am here to be live
I am the stronger one
to give up and quit this crime
My sons, my chosen ones
What can devide us now?
My sons, my chosen ones
We know one desire
?Fighting for divide?
the majesty of war
Please don't betray her
Horse of her revenge
Wicked and spiteful
She launched all my horses
Please bless force of mine
?sticky? with suicide
Next to this warriors
Throwing with my ?fire?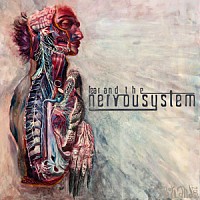 My sons, my chosen ones
What can devide us now?
My sons, my chosen ones
We know one desire
?Fighting for divide?
the majesty of war
?How falls the critically broken?
Sorrowing ?man is like crying baby?
He ?scream?
The second winter
?Lies no more, lies no more?
?He tear?
The frozen ember
Make your point
Make her "faster"

My sons, my chosen ones
What can devide us now?
My sons, my chosen ones
We know one desire
?Fighting for divide?
the majesty of war
---Text není správně. z vetší části jsem ho nerozluštil. Omlouvám se---