Got an IQ of about 300
With a quick wit that'll blow your mind!
Got a few drones, got a whole arsenal
In a blacked out, maxed out eighteen wheeler
Even Nasa don't know my secrets
I'm a self taught tycoon genius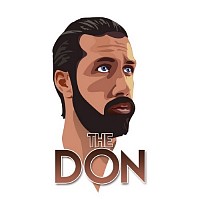 But when the cr*p starts to hit the fan
They call on me
What could cause this blackout?
Got the forest mapped out
Gonna find this crazy creature
Ready for the chase...
I'll find you, find you, me and these drones will find you
But I can't seem to keep up with you when you're super, sonic
Find you, find you, I will be right behind you
But I wish that you'd slow down a bit going super, sonic
When I get closer to you, Everythings turning to blue
I, won't, give, up, I just gotta find another way!
Got a blue quill, gonna run a few tests
Dance by myself cracking your secrets
Run, run, go ahead run
Know, I'm, right behind
I've got that super speed my engines running red hot
I won't be beaten by an adolescent hedge hog
Out of luck my blue friend
Now I'm moving mach ten
Gonna race across the planet
I am on the chase
I'll find you, find you, me and these drones will find you
But I can't seem to keep up with you when you're super, sonic
Find you, find you, I will be right behind you
But I wish that you'd slow down a bit going super, sonic
Out of luck my blue friend
Now I'm moving mach ten
Gonna race across the planet
I am on the chase
Unclassified lyrics