We march to the end, in a world of lies
We keep in our hands hope and love alive
We search in our dreams for the truth inside
Forever free! Will you hear us cry?
United once again in this end of time
The power in our hands will show them the truth from the lies
The spirit inside leads us to survive
Salvation to find! Will you see us rise?
We call to the world all the dreams of light
We spread in our words the truth from inside
We stand in our minds for the land of light
Hear our call to the world for the spirit of life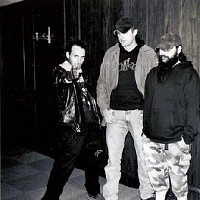 Rise for the truth until the day you die
Keep inside of you all your dreams to wake up the blind
And finally rise with a cosmic mind
Free from all lies, you will realize!