Time will show us the way
Hope and dreams will remain
I swear by the truth and the light
That one day Galderia will rise
Dreamers, the dream is alive
Here, just deep inside
The realm of the eternal light
Will show us the way through this life
All of us here for the light
Galderians call through the stars
We unite in our hearts, for the kingdom we rise
For the spirit of freedom inside
We all stand together
In a place we call home
In a land full of hope
Here we'll shine forever
And the spirit lives on
Inside of us all
The legions of free men, Galderians, as one!!!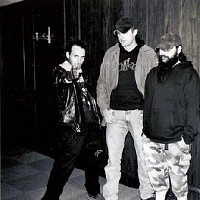 Wisdom is our religion
Freedom our guide on the run
With honour and courage we rise
For the true mighty spirit of life
All the universal light shines
Like a dream in our hearts
Our kingdom awaits far beyond
A diamond of wonders to find!!