I feel I walk this planet alone
Still try to find this place they call home
Every second, every moment try my best to find it all
Who's gonna come and catch me when I fall?
They told me there's someone you can trust...
They told me I'm someone you could love...
But the devil on my shoulder
Told me there's no faith in god
As I walk alone in heaven
In the search of my own path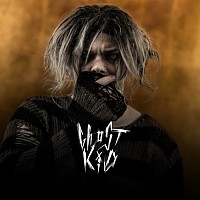 I feel like a stranger
Empty faces
Empty hearts
In empty places
Lost on the sidewalk
Million paces
Searching for a soul
In this cold world
I hope that all the gravity lasts
Try to find new faith in my past
Every second, every moment that I try to understand
Leads me to more questions in the end
I'm lost in the static
But drifting further away
Still try to find something
That's gonna show me the way
So lovely pathetic
'Cause when it seems like a change
It just stays the same
I feel like a stranger
Empty faces
Empty hearts
In empty places
Lost on the sidewalk
Million paces
Searching for a soul
In this cold world
I feel like a stranger
Empty faces
Empty hearts
In empty places
Lost on the sidewalk
Million paces
Searching for a soul
In this cold world