Not understated, understand it
each pitch thrown was underhanded
denunciation, segregation
new tricks of the tirade, not a question
fuck your template, just remember
who was the first out that gate
and don't you think you had us all
pushed aside, kept at bay.
Dressed in silk, just the same
you'll lie tomorrow as you lie today
you'll lie, lie, lie, lie
to all their faces and you'll lie to mine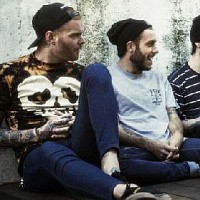 Ayo so are you listening?
or just waiting to talk
this is just step two of exposing you
to the rest of the world
okay so take that, step back
take the time to see all that you lack
it's so easy to critique
why don't you try to create
step two.