I walk on a lonely road called life
It feels so cold and empty
Sometimes I don't know what to do
I just wanna fall down and cry
JESUS, DO YOU HEAR MY CRIES?
DO YOU FEEL THE PAIN THAT I FEEL?
IF YOU CAN HEAR ME NOW
PLEASE LET ME KNOW HOW TO END THIS PAIN
I know I've done stupid things
I've filled my life with lie upon lie
But what shall I do now?
Should I give up everything and run to you?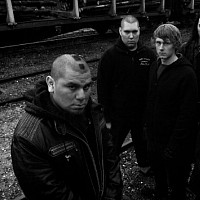 JESUS, DO YOU HEAR MY CRIES?
DO YOU FEEL THE PAIN THAT I FEEL?
IF YOU CAN HEAR ME NOW
PLEASE LET ME KNOW HOW TO END THIS PAIN
As I walk through this valley of darkness
I suddenly hear a distant voice
Telling me to carry on
To carry on...
I CONTINUE WALKING AND SUDDENLY I SEE
A LIGHT STREAMING DOWN FROM HEAVEN
ALL MY PAIN FADES AWAY
AND I BECOME A DIFFERENT MAN