Boils be not, rally endless crimson dust
Rotten hopes, oh, why my brothers run?
Lonely landing, on the myriad cusps
Fathers in Hell
Of heel, cyst and lung
My cysts to foretell
Of heel, cyst and lung
Running brothers in limbo attempt escape
From the heel that which must expel
Fathers in Hell
Of heel, cyst and lung
My cysts to foretell
Of heel, cyst and lung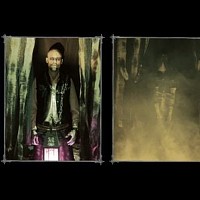 Rotten hope, dim honor and pitted rust
Alleged realities, we forged forward
Is it benign trust?
Is Limbo what be must?
In a wisp of galactic dust?
To the very worms
That feed for an eternity?
Dried brothers of rind
So far inside
We shall never escape
The collapsed cusp
For an eternity!