"If there is a Hell, this is what it looks like" she said staring out blankly towards the lonely expanse
"And on overcast nights that strangle down the stars, fires rage among the clouds. Distant beacons burning in a secret ritual"
Like a séance over Western sky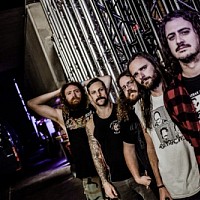 "Look at yourself" she said. "Your only companion is the dust that clings to every inch of your being. It canvases your face, your hands, your scars. You fear this. Your scars remind you that past is real. You must overcome this, you must continue westward. But tonight, I beg you, stay with me and we will count the fires raging among the clouds. We'll unlock the secrets of this ritual."
Like a séance over Western sky