Słońce wychodzi spoza chmur
Światło zagląda prosto w twarz
Na chwilę opadł cały kurz
Świat zachwyca znów tysiącem pięknych barw
Wierzyć chcę w każdy nowy dzień
Tylko siłą naszych serc możemy coś zbudować
Zanim się zgubimy gdzieś, podnieśmy nasze głowy
Zróbmy razem mały krok, bo cel jest bardzo blisko
Nie stać nas na kolejny błąd
To też mój dom
To mój dom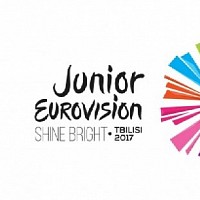 Nie chcę się topić w morzu słów
Domyślać się czy mają sens
Pragnę, by dobra trochę niósł
I nadziei dawał każdy nowy dzień
Wierzyć chcę w ten lepszy sen!
Tylko siłą naszych serc możemy coś zbudować
Zanim się zgubimy gdzieś podnieśmy nasze głowy
Zróbmy razem mały krok, bo cel jest bardzo blisko
Nie stać nas na kolejny błąd
To też mój dom
To mój dom
To mój dom!
Chcę wierzyć w nowy lepszy dzień...