Carpathian wolves are hunting by my side
Through the night sky I fly with wings of darkness
Listen to the singing of the children of the night
Curse of centuries has been lifted; hear the dead dog's bark.

Like an assassin I strike, like a shot in the dark
Come my child you can satisfy my lust of blood
Enter my chamber, be my quest and slave for a century
Be my maid, my bride and soul's sanctuary.

Listen to the children of the night!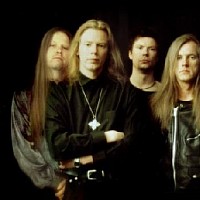 Please me release me

Release me from the curse and love that never dies
Sweet memories in to my mind they are burnt

Listen to the singing of the children of the night
I decent in my dark room, my grave I'll return

Listen to the children of the night!
Listen to the children of the night!
The wolfborn