I'm sorry for everything,
He came in through the door so quickly, I had no time.
Even though I knew I'd die,
I still wish i had turned around to say one last goodbye, Lily.
Please tell him I love him,
And that I'll always be there.
And though I'm soaked in blood now,
I just want him to know i'll always care...
I'm going home
Home to a place
A place I must go
A place you will go someday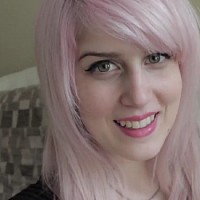 I'm going there
Where I'll be awake
Though my eyes are closed
I'm going home
I'm going home
Don't be sorry for anything, James.
It took me long enough to pull away from your side.
As my screams fell upon deaf ears,
I knew my only choice was for him to take my own life.
I'll tell him we love him,
And that we'll always be there.
Though my heart won't beat for much longer,
I'll let him know that we will always care...
I'm going home
Home to a place
A place I must go
A place you will go someday
I'm going there
Where I'll be awake
Though my eyes are closed
I'm going home
I'm going home
Ooo ooo ooo oo ooo ooo oo yeah yeah
Ooo ooo ooo oo ooo ooo oo yeah yeah
I'm going home
Home to a place
A place I must go
A place you will go someday
I'm going there
Where I'll be awake
Though my eyes are closed
I'm going home
I'm going home
Ooooooo yeay-yeah
O-oh yeay-yeah
I'm going home
Home to a place
A place I must go
A place you will go someday
I'm going there
Where I'll be awake
Though my eyes are closed
I'm going home
I'm going home