Surfacing as the only living witness to a crime, others label with disgrace.
Only a mother who's child is lost to her feels what can't be replaced.
Strength failing to exist, now when needed most.
What a price to sacrifice, Life or the life inside you.
Imagine the hurt when time is gone to choose.
Opinions voice decisions of pro-choice.
Freedoms abused, in this manner refused.
If these walls could talk, what would they say?
If these walls could talk, Would words or sounds convey?
This pain of loss. The ability to pray.
Breaching faith through life's will betrayed
If these walls could talk what would they say.
Not proud of what's been done, but doing what's right.
In light of all the darkness carried through hearts hating to breathe.
Creations power, in this blackest hour.
Exchanging gifts of life to be taken back for what's been taken away.
trapped inside a womb, foreclosing walls caving in. Surrounded, dumbfounded.
By voices to be reckoned with.
Force fed words meant to console.
Though still feeling alone.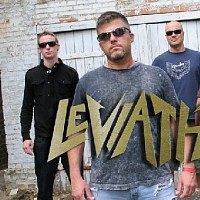 Judgements given out by those who chose alternatives.
What have I done? Whats to come? For me there is no other way.
Mere moments to measure, split seconds of pleasure.
Was it worth feeding emptiness.
Innocence given up to protect your forever.
Meaning never again will this heart beat inside you.