Long gone from long term sentence
There's nights where I wish I'd die
Each time that I pass the entrance
Wander up and peek inside
How many attendants?
And what would they mention?
Would it all end with a quiet procession?
I get so invested
In writing the end it's
Hard to digest this
Side of depression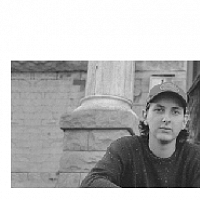 Send my illness
Into the trenches
Desperate to end this
Tunnel vision
Suffer my own submission
Short breath and shorter falling
Theres nights that I wish that I cared
Always in a state of stalling
I think I'm already there
How much is a life worth?
How do you decipher
The heart of a fighter
When you have to die first?
I'm angry and tired
It's all on the wire
Will anyone pine for
My voice in the choir?
Like shadows at night
There's no end in sight
This tunnel vision has been clouding my eyes
But how did I end up here?
(Like shadows against the night)
I fell into a void this time
(Looks like there's no end in sight)
Like headlights to a young deer
It feels like I've been paralyzed