Kousaten no tochuu de
Fuan ni naru
Ano shingou itsu made
Aoi iro nan darou ?
Gui ni tenmetsushi hajime
Sekasu no ka na
Itsu no ma ni ka sukoshi
Hayaaruki ni natteta
Jibun no ishi
Kankei nai you ni
Dare mo kare mo minna
Issei ni hashiridasu
Nani ni owareaseru no ka ? To warau
Kyakkanteki ni miteru watashi ga
Kirai da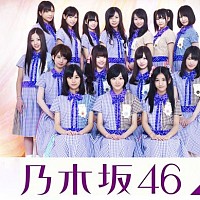 Kesshin no kikkake wa
Rikutsu de wa nakute
Itsu datte kono mune no shoudou kara hajimaru
Nagasarete shimau koto
Teikou shi nagara
Ikiru to wa sentakushi
Tatta hitotsu wo
Erabu koto
Oudan hodou watatte
Itsumo omou
Konna kaze ni kokoro ni
Shingou ga areba ii
Susuminasai sore kara
Tomarinasai
Sore ga RUURU naraba
Nayamazu ni ikeru keredo ...
Dareka no shiji
Machi tsuzuketakunai
Hashiritai toki ni
Jibun de fumidaseru
Tsuyoi ishi wo motta hito de itai
Mou hitori no asu no watashi wo
Sagasou
Kesshin no kikkake wa
Jikan gire ja nakute
Kangaeta sono ue de mirai wo shinjiru koto
Koukai wa shitakunai
Omotta sonomama
Seikai wa wakaranai
Tatta ichido no
Jinsei da
Hora hitogomi no
Dareka ga hashiridasu
Tsurareta mitai ni minna ga hashiridasu
Jibun no koto
Jibun de kimerarezu
Senaka wo osu mono
Hoshiinda
Kikkake
Kesshin no kikkake wa
Rikutsu de wa nakute
Itsu datte kono mune no shoudou kara hajimaru
Nagasarete shimau koto
Teikou shi nagara
Ikiru to wa sentakushi
Tatta hitotsu wo
Erabu koto
Kesshin wa jibun kara
Omotta sonomama ...
Ikiyou