Built in the skies Of imaginations wide Your chance to be alive A growing world in which you hide
Neverwhere Dreamscape
A haunting world you've made
The architect of lies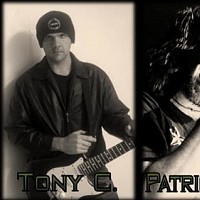 Your time disguised
You're never coming back to life
A poisonous design
You've shaped a door and hid the key so far that you can't find
You built the door
And locked away the key
Your only way of escaping
A nightmare born in me
A fading memory
The world lost in a dream
The last bridge burned to reality
Your mind is weak
Forever doomed to sleep
I'll hunt you down and haunt your mind I'll have your soul to keep!
Deep in your core
The hatred released me
No more excuses for a life you trade for reality
Refusing agony
To lose it all
Created by the dream you rise and you can fall
In this new world of fear
You're plagued by that which once was dear
A world so vast, so far and wide
Trapped deep inside
Of a nightmare that won't die
Your best escape into the lie your shadows intertwine
Where can one go from here?
The distant scream you fear
Too many doors inside the mind
The answers too far away
Mind numbing energy
In Neverwhere Dreamscape
In Neverwhere Dreamscape you hide!