How could you Vy?
You came to PZ in your time of need
And said you were one of us
Then you threw your fellow members under the bus
Oh what does it all mean?
You paid the 10 000 advancement fee
And that's a lot of money
To spend on a safe that has no key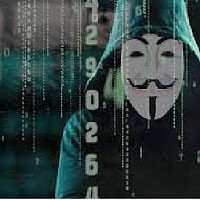 Vy, why the Spy Ninjas?
Tell me Vy, I'm curious
Why did you leave us?
PZ9 is furious
You really betrayed us
You really let me down
Vy, you said you would be loyal to Zorgo
But you were lying through your teeth
We could have been friends
You started a war though
When you set Daniel and Regina free
From PZ
How could you Vy?
How could you Vy?
You came to me in your time of need
And made PZ complete
And you could have gone to the highest levels
But once again we're enemies
And PZ9 has no memories
How could you Vy
The Spy Losers will pay for what you did to me
Vy, why'd you run back to Chad?
Tell me Vy, I'm serious
Why did you leave us?
PZ9 is delirious
You really betrayed us
You really let me down!
Vy! You said you would be loyal to Zorgo
But you were lying through your teeth
I thought we were friends
You started a war though
When you set Daniel and Regina free
From PZ
How could you Vy??
Oh …