At midnight I'm so lonely.
Oh woman I know just your type.
When you come over slowly.
Oh love, I give in every time.
I want your body,
Only for me.
I know that there's others here girl.
Love ain't inside of your mind,
It's right in front of your eyes.
Who are you tryna be girl?
At 2 a.m. I'm lonely.
Oh woman laying side by side.
Cold and so unholy.
Making empty love in a bed full of lies.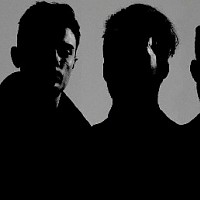 When the sun comes up
Or the night kicks in,
Who are you tryna be girl?
When it's me calling,
Who are you feeling?
Who are you trynabe girl?
When the sun comes up
Or the night kicks in,
Who are you tryna be girl?
Who are you wanting?
Who are you feeling?
Who are you trying to