Beyond the gates of entombment
I feel illuminating creation
The blinding light is eclipsed
With a stench of human cremation
Await the desolation
Of the gods in which I'll slay
Take away each gasping breath
Abort the ones who pray
Kicking Slashing
Choking from above
Ive killed them
Accession of the dead
The rotting begins to spread
I have killed them all
Eclipse the sky with doom
Ive seen their light Ive spread the night
To taste once more
And they'll beg, and they'll scream to you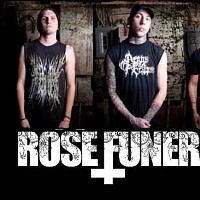 Judgement. No fate.
No Faith, No truth, No life, Just certainty
The gate burns upon their need for insanity
I have become, the one, to kill the son
Bearing the weight of the crutch. All lies.
Eclipse the sky with doom
Beyond the gates of entombment
I feel illuminating creation
The blinding light is eclipsed
With a stench of human cremation
A mortal form has begun desecration
I feel (I feel) They kneel (They kneel)
This night is mine.