I look my face I see pain and death
An old man now I take one last breath
My body glides into no one's cry
My journey ends, the shadows of time
In from beyond, I walk the line
A different path that I can't realize
My mind is scourged of what I've done
A mirror cracks, a voice from the dark
Fly to a place where nobody's been
The mirror shows all that is concealed
The mirror soughs: "This is your Lie!"
I lived a dream or this just Life?!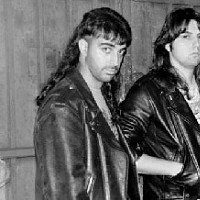 Mirror! Tell em truth
Mirror of lies, bewildering ruins
Mirror! I can't escape
Mirror of lies, A invisible cage
Vanishing! I slowly fade in my scarred within
Got to live all the lies of my destiny
The Mirror draws what is gone and what is gonna be
A lonely soul, I will roam crying on my knees
The lies goes on and on...