Too many battles I've seen, my hell never ending
So many dreams of good men they never shall
Dream
Life after life has gone by, without ever taking
The road to the meaning of what, of what it all
Means
So don't stand in our way. Die for our sins.
Cry for our souls
We choose our own fate. Answer to none. Defy
Them all
We'll dare to go
INTO THE FIRE. INTO THE FIRE.
We show no remorse for the deeds of death
And destruction
The call that we heed, let us fight without fear
The glorious victories we won can not satisfy me
For I know the next day's attack just might be
My last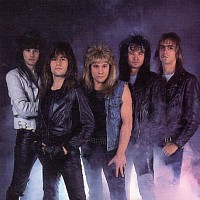 Too many battles I've seen, my hell never ending
So many dreams of good men they never shall
Dream
The glorious victories we won can not satisfy me
For I know the next day's attack just might be
My last