No returning
Always wanting to get some more
Still Burning
My soul will never cease to fall for everything
I dissolve into my past till I see the truth
Our dark conviction's our fate,
An ignorant state
We cannot escape)
This time you cannot hide!
(Wake me up now!)
HEAVEN WAS NEVER EVER MEANT TO BE FOUND
I AM ALL YOU WON'T EVER TRY TO SEE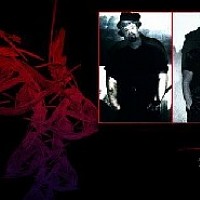 Let's pretend that we have not gotten here
And then always having to explain the way
No need to know
All I want is to live
Endless sorrow
Killing me within
Deep within a dream hope
I can see It all I am wondering
It's all weaving a shell of pain
I just can't stand the pain
Enough with this shame
it's all I can blame!
The mind's no way out!
(Nothing speaks to me!)
So I burry the world around me
To make them understand:
Ignorance is not always the way!
Taming me
Telling me
What to think
Breaking and fading in
But will I ever see?-Ignorant me!
They built with their filthy bricks
Walls all around the dream
So that we don't believe it exists!
Hunt me, Kill me
You will never fake all of the things I am!
All lies! A disguise!
Now we crop the seeds
Of the deeds we've done!
This time you cannot hide!
Take it in
Never speak. Never think
Never look me in the eyes
Pain in me killing me
Underneath everything
Every day is a way to decay
Burning Flame
Cannot hide
From the chains of the pain
Will remain all you have
Till you see it is all what we call
Ignorance!