Pretty in your pain. Throw the dice tonight!
Chained onto my altar – a suffocating embrace.
Fading alive for all around you – easy for me to scar your face.
Half dying. Fear Of the Unknown.
Just try to leave me alone.
Hope that I'll somehow find a way.
I see the end is not far.
Find and fight me, don't you have the guts?
(Thinking inside of me)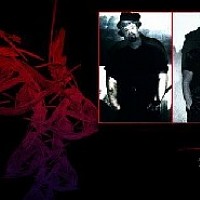 Drown, despise me no more.
Lies, no! Your work is a part of me.
Now love me or leave me alone
before I come undone and the
Dreamer's awake! Nothing's really fake
But the love you possess me in.
Somebody else I'll be when I wake, I feel I can say.
Hear you breathing. Bounding heart in my hands.
Now that rules are broken can you step on your feet?
You cannot escape this prison, it's built for you and me.
Tonight I have nothing more to lose.
Can't but escape from the core.
I'm so tired of having a start to make.
Give hope or give it away.
Now hold me. Besides all the rape
these are moments we shape when
Hiding from me I believe you see
All the lies you possess me in.
Somehow the words don't work in that way.
A dream to decay!
Insanity once drove you mad.
Your ghosts are now real.
Not asking you to understand
Why's all the pain that you feel.
Have you felt what's like to be alone
Without a hand to hold among thousands of them?
I can't breathe the air around me, I can only feel the pain
So don't you try to show me how to love.
I'll break you down. Feel my growl.
Down my core won't leave you alone.