Mr. Future can you hear me?
This is not your sound
You´re sitting at the window
Looking out
You´re the boy who´s 25 years
Crazy...so beautiful
Fears and many tear
So many people talking ´bout you
You´re living,in a world,in a world of dreams
You go your way alone and free
Are you ready?
This is Heaven,can´t you see?
Is this me or just a dream
I´m living in a phobia of me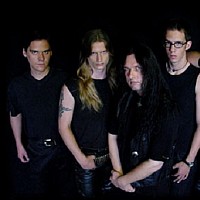 Hey,you people,can you hear me?
"Future" is my name
My body is possessed
Drugs live in,in my veins
Don´t care ´bout tomorrow
Living for today
If you wanna find the answer
Is this reality?
Is this me or just a dream
I´m living in a phobia of me