Someday I'll find the way to get inside
inside your head
Way too frustrating I always have
have to ask
Cos when the party grips and I don't know what to do
I'm afraid to ask
what's gone wrong
???
I'll find the way to get you
out of this mystery
and out of these tough clouds
It's up to you you now (5x)
I've tried the all trick plans
Reverse psychology
But everytime you shout
???
I want you to tell your friends about your problem
And the fact that I ???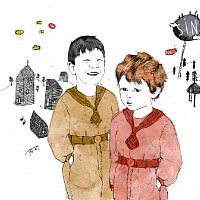 I'll find the way to get you
out of this mystery
and out of these tough clouds
It's up to you you now (6x)