I feel you getting closer
Seeing the things you wanna see...
And I will never, never change the feeling,
You are the wildest thing could ever be...
And I think I know...
Oh, yes I know…
Which way to go…
To warm the night so cold…
I wanna lay my hands on you,
Watch out! The sin is coming through!
I wanna make some love to you,
Tonight I'll shake you like I do!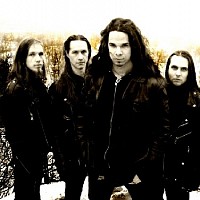 The passion running over
Our naked bodies in the night…
And you would never, never stop and leave me,
Cause all the moves we make so right…
And I think I know...
Oh, yes I know…
How far you go...
Heating me up so slow…