Yozora ni matataku chiisana hoshi.
Sekai wo terasu koto mo dekinai.
Daiji ni yureru hitohira no hana.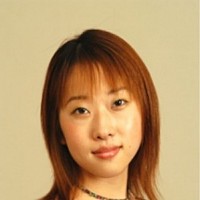 Arashi wo yokeru koto mo dekinai.

Tayorinai yo ne?
Umare kawaritai yo motto chigau jibun ni Datte sekai wa totemo hiroku boku wa chippoke na CHIRI no you da.
Motto tsuyoku tsuyoku naritai kayowai.
Ouji ja nai. (Ouji, ouji, ouji, ouji) Kono boku wo Ouji to yonda na.
(Ouji ouji) Ouji to yobu na (Ouji ouji) Ouji to yobu na
Sekai wo seisuru Ou-sama da.
(Shoomin yo) Taiyou mo tsuki mo kaze mo.
(Kanawanai) Kowai mono na do nanimo nai Ou ni naru. Chii wo meiyo wo kono te ni
Sekai juu ga shukufuku suru zo.
Nari yamanu hakushu no uzu ni.
Kagerinai eikou wo. (You are the King of Kings)

Dakedo.
Nanimo nai yozora ni me wo korashite goran.
Hoshi no tonari ni hora mata chiisana hoshi ga.

Arashi ni sarasarete shiren ni tachi mukai.
Nemutteiru yuuki mezameru sono toki
Hontou no Ou-sama ni nareru.
Unclassified lyrics