Another day alone inside my mind
I try to find the way how to survive
And follow what is right
Too many things to get me down
But I don't give a shit cause I'm still around
And I can feel the vibes
It was clear to me but I was waiting too long
And I won't do it anymore
We come to rock and let the metal flow!
You know me you know what I do, never try to stop me
As I'm watching you and I can see your every move
I'll never change my way to be and I won't give up
I was born to be free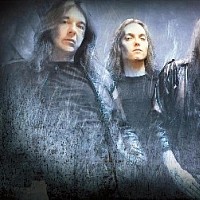 I live for metal and it's leading me now
I come to rock it's high fuckin' time
We come to rock! We come to fight
And we don't give the fuck
That you have seen it all before
We come to live! We come to win
And you know what the fuck I mean!
I will not lose anymore
Sound of metal will destroy my brain
I'm addicted and I'll go insane
And I can feel it everyday
It doesn't matter if it's A or E
I come to rock deep inside of me!
In every moment that you feel all alone
And there is nowhere to go
Just listen to what I say and let the metal flow
We come to rock! We come to fight
And we don't give the fuck
That you have seen it all before
We come to live! We come to win
And you know what the fuck I mean!
I will not lose anymore
We come to rock! We come to fight
And we don't give the fuck
That you have seen it all before
We come to live! We come to win
And you know what the fuck I mean!
I will not lose anymore