It's our party we can do what we want
It's our party we can watch what we want
It's our fandom, we can ship who we want
We can love who we want
We can stalk who we want
It's our party we can do what we want
It's our party we can watch what we want
It's our fandom, we can ship who we want
We can love who we want
We can stalk who we want
Superwholockians everywhere
We all Tumblin' like we don't care
We all came to watch our OTP's now
Cuz one of them might get some now
We're not ready for the finale
I can already hear the sobbing
We're gonna write fanfiction all night
'till we see the sunlight, alright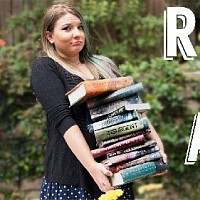 Sorry not sorry,
We are fangirling
Staring at Loki
Loosing our ability to can (I can't, I can't!)
This is my show
This is my life
And they can't stop
And they won't stop
Don't they know that they are ruining our lives?
Our support group meets at 5
They can't stop
And they won't stop
Don't they know that they are ruining our lives?
Our support group meets at 5
It's our party we can do what we want
It's our party we can watch what we want
It's our fandom, we can ship who we want
We can love who we want
We can stalk who we want
To all my fangirls here with the big feels
Hold on and just wait for the squeals
Remember people may judge ya
Forget the haters
Cuz we understand ya
"Dean, are your eyes even real, like what the crap?"
"And don't even get me started on Benedict Cumberbatch"
Two pools of the galaxies
Just stop it
I can't
Sorry not sorry,
We are fangirling
Misha is lurking
It's really creeping me out
This is our house
This is our rules
"And she can't stop
and she won't stop"
"She's in love with 40 year old men
I think this one is 910!"
And I can't stop
And I won't stop
We didn't choose it,
it chose we
"Wow your grammar is really annoying"
It's our party we can do what we want to
It's our party we can watch what we want to
It's our fandom we can ship who we want to
It's my life I can stalk who I want to
We can't stop
We won't stop
We are downloading videos online
Don't get caught by the FBI
We can't stop
We won't stop
Don't you know that we are proud of our lives
Even though you might think we're wasting our time
Unclassified lyrics