In a winters night I was born,
A traitors eyes was watching me
Burning fields became my home
As the lust of death was growing
Your fate is written in bone white snow
My fate is written in blood!
Hunted by the screams of the battle fields
This is the world my destiny whispers to me
At the ens of the night
Feel our Viking blood...
Feel the Viking blood...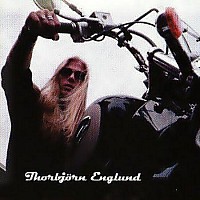 Feel our Viking blood in your veins
In your veins!
A serpent carved in stone is watching you
(watching you)
He's guiding you thru time and space beyond our dreams!
Another time will come and you will see
That the warrior inside of med shall be free.
Feel our Viking blood in your veins
In your veins
Your fate is written in bone white snow
My fate is written in blood!
Hunted by the screams of the battle fields
This is the word my destiny whispers to me... at the ens of the night