Creation waits in eager expectation for the return of its saviour
We groan on the inside and weep on the outside.
Trapped in the bondages of our own design.
The earth trembles under the weight of our oppression.
Our reputation for destruction began at the foundation of the world. We have made our choice to bow before the nothingness and intelligence that we call god.
Our evolution into this denial of all things spiritual has made the earth cry out from its depths.
Crying out for justice.
Crying out for its saviour.
Every day we kill our children by telling them they have nothing beyond themselves.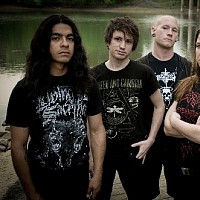 Damning them to eternity of searching never finding, grasping, ever losing.
Digging their graves with each drawn breath.
Our innocence is spilling out, our innocents are crying out.
Thrown into the fire.
Drowning in the waters of despair.
A voice cries out.
A great mourning and wails of sorrow.
Mothers weeping for their children because they are no more.
The voice of a million souls crying out for salvation.
Who will rescue us from this body of death?
Who will rescue us from this soulless existence?
Raped and terrorized.
Who will rescue us?
Our innocence has fled.
Who will rescue us?
Our innocents have died with tears in their eyes.
Who will rescue us?
So few of us fight.
So many lie down unto death.
Drinking problems away into the night.
So hide away into the shadows.
The dawn is coming to reveal the rotting hearts of man.