This is a last chance to become witness
just close your eyes and open your mind
You gave me reason to let you die
and I´ll be the one who let you go.
I hear your thinks to shout just kill me now
A million pictures in memories I say
my heart is screaming its not her time
but I cannot listen,my baby wants to leave
my baby wants to leave so I meet her wish so I let her go
we all are breathing to die and we fill up places in the sky
we all are waving goodbye tonight.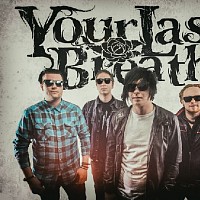 I can feel your love it´s far from me.
this moment is a tragedy
take my deepest breath and then I´ll say my last goodbye.
goodbye tonight!
tonight you´ll die