Come here and talk to me! I´m your horror for a while.(horror for a while 3x)
Your words hurts me, my brain burns me I´ve been lost in your lies.
Can you feel my heartbeat now?
I´d like to feel it! (So why?)
Should I go now somewhere to hide
I'd rather kill you!
Secret voice whispers beat her again (just do it now)
Night is slowly falling terror begins! (It´s here tonight)
Your fate depends on my knife, So pray to yourself
This saddest story is done when you´re gone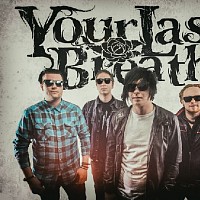 Just bleed tonight you fucking cunt our time is over now!
My heart is sick of your bleeding lips(This is the terror of us!)
(oh my god what´s wrong with me? I´ve lost my love,I´ve lost my world.Even devil won´t forgive me! where is the light?Where is the light?!!!
How could you say? Carry me home again! I´ve never felt so blind! (so blind,so blind!)
You never expected from me that I will be the one who kills(who killed the love? Inside us,Inside us?)
Years spent in silent lies of ours. It´s time to burn, burn this page.This is the end. This is the end of us.