I'm so sorry for what happened.I never thought that we'd stay alone.
Another day is long, another night was short.
I have to breathe, I cannot sleep!
I will wait, I´ll wait forever!
We set the world on fire
We cannot call this our home
Where should I go when I want dreams back.
Our love was a sacrifice
You don´t know what it means
Maybe next time but not for now!
Maybe I'm paranoid.
You always told me that we'd (would) die together
You sink this ship too fast! (Is that you sacrifice?)
I was burried by your lies! Those Fucking Lies!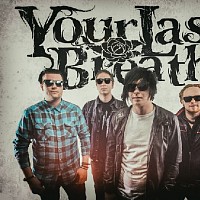 This is the road you paved!
Take my hand!Gimme some different way!
It will never be the same! It will never be!!(same)
Oh I´ll take your world with me !
(until we) Fall from our dreams to reality
To reality!