We come from the living earth.
Your deaths bring about our births.
In life we were men of sin.
Now we're, and justice Seraphim.
All men will receive their turn.
All mortals and souls will burning.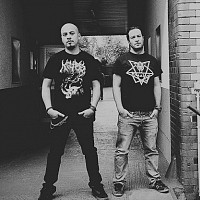 Your weapons have no effect.
Your cities will all be wrecked.
You fools cannot reconcile!
You'll die. We'll laugh all the while.
We'll feast on your children's flesh.
Though dead through death's refresh.
No nightmare you could conceive.
Could be worse than death's reprieve?
For being correct you all.
Are punished through your downfall.
Do not beg us for your lives.
Our penance comes when you die.